ALGORITHM-POWERED ATOLLA SECURES $2.5M IN FUNDING ON ITS WAY TO BECOMING A PREVENTATIVE SKINCARE PACESETTER
Meghan Maupin, CEO and co-founder of direct-to-consumer brand Atolla, believes the current crop of algorithm-driven skincare products only scratches the surface of customization's power.
"Our primary goal is to build a longitudinal database where we can predict what's going to happen to someone's skin and prevent it," she says. "What we are trying to do at a high level is map people's skin to ingredients and ingredient dosages, and how they work. We want to really help people solve their skin issues and become more confident in what they know about their skin."
Atolla, which holds a patent on its algorithm, is one step closer to becoming a beauty industry pacesetter in preventative skincare. The brand has received $2.5 million in a seed round led by Lyra Growth Partners, an investment firm started by Vega founder Charles Chang in 2015. Lyra's portfolio includes plant protein company Puris, aromatherapy brand Vitruvi, sheet mask box specialist Facestory, beverage brand Rise Kombucha and men's personal care line Huron. Atolla's seed round follows a $1.5 million tranche of pre-seed funding it secured in 2019.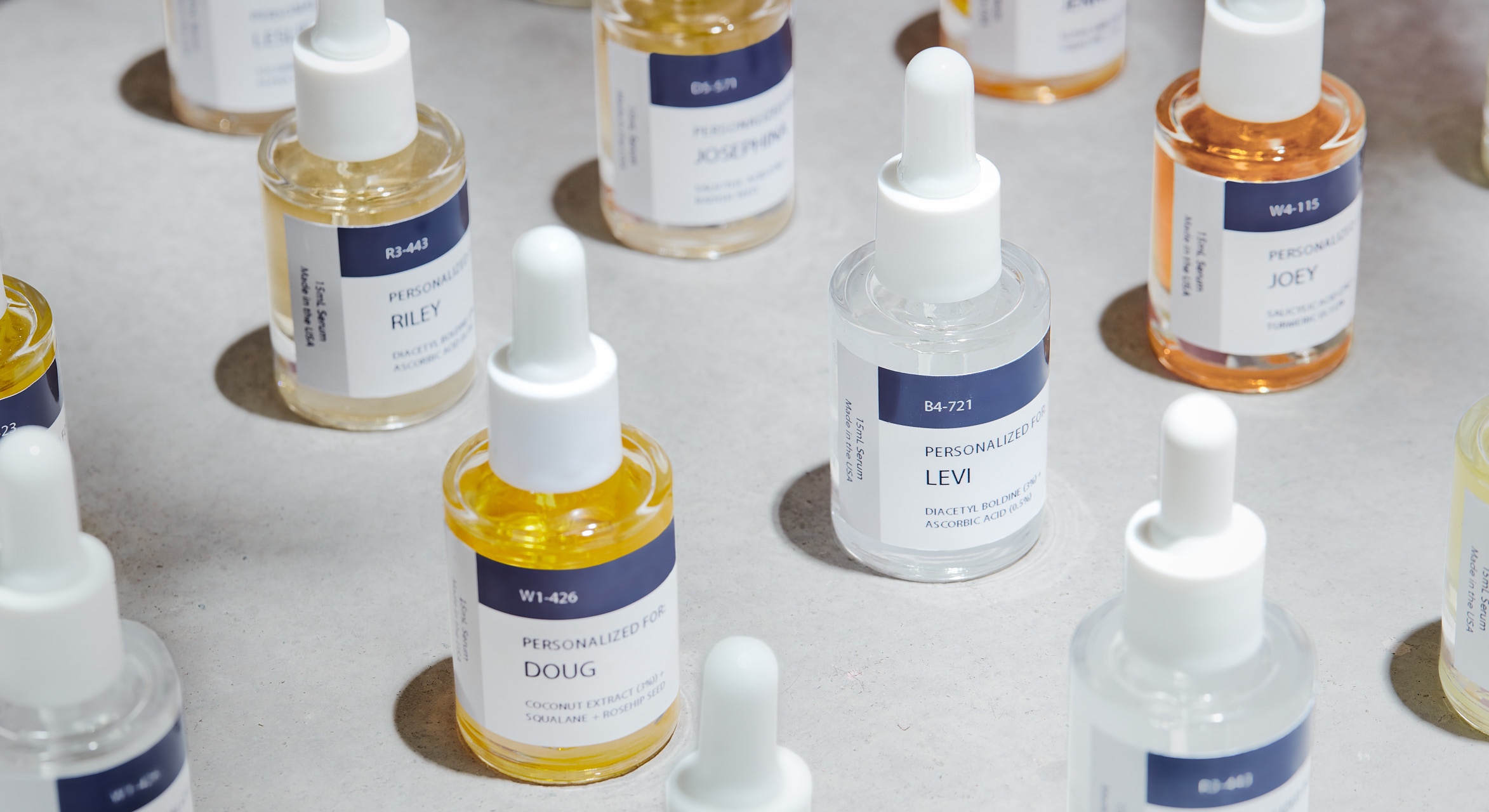 Maupin details the seed funding will be put toward hiring senior executives (she specified vice presidents of engineering and marketing), rolling out features and launching products. While she's thrilled Atolla is now backed by a firm brimming with consumer packaged goods experience, she shares fundraising amid the pandemic wasn't easy. She discovered firsthand that early-stage investors don't have the appetite they did prior to the coronavirus to take risks on beauty startups.
"Our business metrics were great. We've had a spike because more people are home focused on skincare. Our acquisition costs our down, our conversion rate is up, and we've unlocked new channels like TikTok that have helped us," says Maupin. "Still, fundraising during COVID was definitely difficult. There are quite a few funds that paused investing, and there are some investors who decided to focus on series A instead of seed. The positive is we built many great relationships we will have in a series A."
"Our primary goal is to build a longitudinal database where we can predict what's going to happen to someone's skin and prevent it."
According to an industry sources estimate in Women's Wear Daily, Atolla is on pace to generate at least $2 million in sales this year. Co-founder and dermatologist Ranella Hirsch told the publication the brand's revenues have soared 5X in the last six months. Maupin and Sid Salvi, co-founder and COO of Atolla, cooked up its concept when they were graduate students at MIT. He studied business analytics, and she engineering and management. They both dealt with skin concerns—Salvi suffers from eczema, and Maupin from allergies and sensitivities—and thought they could apply their expertise to finding effective solutions for them.
Officially launched in August last year, Atolla sells individualized serums on a monthly subscription basis for $45. To get a serum, consumers complete an extensive questionnaire covering skincare goals, existing product routines, allergies, locations, sleep schedules, exercise regimens, alcohol intake and even the start of their last period. With the serum, they're given a Skin Health Kit to measure skin moisture, pH and oil. The measurements allow consumers to track their skin progress, and Atolla to chronicle the impacts of its serums and the ingredients in them for various people, places and seasons.
"You can see how your oil, moisture and pH are changing month-over-month, and you can manage all the products in your routine," says Maupin. "We explain to people why their Atolla serum is changing, and help them figure out if there are any ingredient conflicts. Our goal as a brand is to deliver a great custom serum, but also educate people."
Atolla's core customers are women in their early 30s, although Maupin points out women older than 40 are a fast-growing group for the brand. Customers' chief skincare issues are breakouts, discoloration, dryness, and wrinkles and fine lines, in that order. Above 80% of Atolla's customers report skin allergies and sensitivities. For them, Maupin says, "Our serums are made fresh to order and, because you're getting a monthly supply, it doesn't have to have a three- to four-year shelf life. When you shop at CVS for a product with that long shelf life, it has to be diluted with preservatives. We deliver a higher amount of active ingredients and less of what might cause a negative reaction."
"At the same time we are building our predictive skin model, we are building a predictive inventory model."
For customization-centered businesses, scaling operations can be a challenge. Maupin emphasizes Atolla is constructed to scale. "I have been thinking about scaling since day one. At the same time we are building our predictive skin model, we are building a predictive inventory model," she says. "We know what people are going to need at different times of the year based on what we know about our customer base. We have a semi-automated process right now, and we are continuing to invest in the automation. Our goal is not to have a bazillion formulations. It's to have the right one at the right time."
Atolla isn't just interested in its serums. Later this year, it will introduce customized cleansers and serums. Next year, it's slated to premiere a feature offering recommendations on products from other brands. Atolla has amassed data on tens of thousands of beauty products through its customers rating five to 10 products monthly. The recommendation engine could be tapped by large retailers to enable shoppers to cut through the clutter to pick a skincare product suited to them. Prior to Atolla entering big retailers, it's expected to combine its Skin Health Kit and customized serums with spa services at the facial chain Face Haus. Atolla's partnership with Face Haus has been delayed due to the pandemic, but Maupin expects the brand to be incorporated into its Texas locations within a couple of months.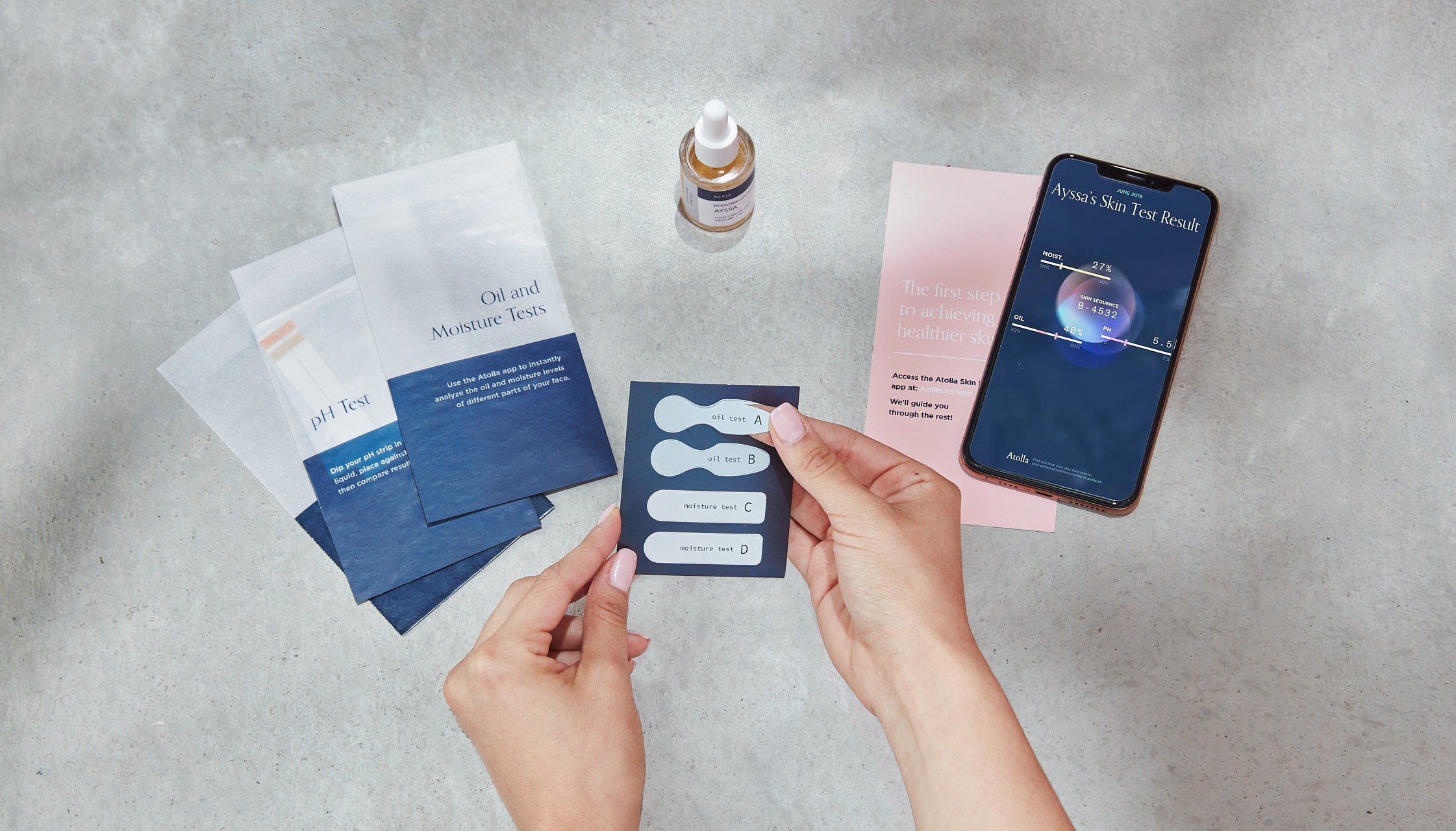 Pondering a possible exit for Atolla, she envisions an acquirer leveraging the data the brand has collected to identify underserved consumer communities and product opportunities. "To me, it goes way beyond marketing. It's really about understanding the consumer and making sure the consumers' needs are being met," explains Maupin. "Formulation in the industry today looks like, OK, let's launch something with CBD, and do a representative panel of 50 to figure out who it works for. We are saying use the thousands and thousands of people in our database, and figure out what they need instead of making a product they don't need and trying to market it to them."